Malaysia
The largest Emergency
Response System in the World!
The Malaysian Emergency 999 Response System serves: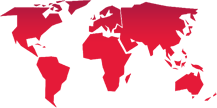 27 million people
3 primary call centers
240 secondary dispatching centers
The project
With the help of our partners Fujitsu, Telekom Malaysia, and Mutiara, we set out to implement a solution based on a very simple idea: one country, one number for all police, fire, ambulance, and civil defense services.
Special requirements
Nationwide deployment
Integration of 4 federal agencies
Centralization of call taking and dispatching functions
Training of 400+ employees
14 month schedule for phase 1
And this in spite of limited local expertise, language constraints, the distance from our company headquarters (a 24 hour flight!), and cultural considerations.
In partnership with Fujitsu-a global player responsible for project management-Emergensys supplied software applications and provided training, maintenance, and support.
14 months later, the system was up and running. Seamlessly.